Self-storage units are an excellent solution for both your personal and business needs. There are many reasons why you might need a storage unit, from moving to a new home to running out of space at the office. Sometimes, you can't afford to throw away the things you don't have room for. If this sounds like a situation you're in, you've come to the right place, or should we say to the right storage firm in Cape Town.
Self-storage is the best solution for
The Big Storage Company is dedicated to providing customers with the perfect storage units in Cape Town. Since we founded our company, we've had hundreds of satisfied customers use our services. From our experience, here are some of the main reasons why people search for self-storage.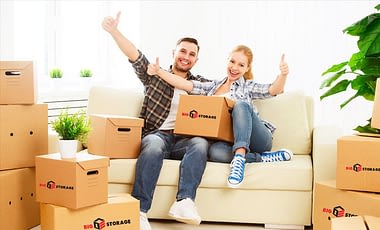 Household storage
Do you have excess stuff at your home that you can't find a place for anymore? If so, there is no need to do a Google search for self-storage near me. We have the perfect units that will allow you to store furniture, clothing, and everything else. Our storage units are a great option in case you plan to renovate your existing home or move to a new place soon.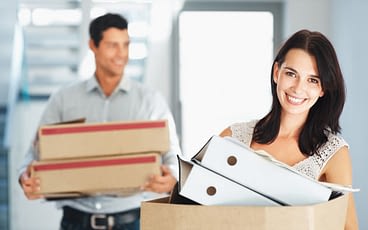 Business storage
Too much clutter at the workplace can have a negative effect on productivity. That's why it's best to find self-storage in Cape Town where you can keep everything from office equipment you don't currently use to marketing materials. Doing this is a great way to make the most out of your office space.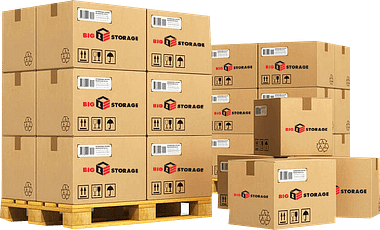 Document Storage
If you have a business that's been operating for more than a year, you probably already have a lot of documents that you don't know where to store. You can't simply throw away office records and tax files, so it's best to find a place where you can keep them safe and out of reach to anybody but you.

Big benefits when choosing Big Storage
It didn't take a lot of time for The Big Storage Company to come to the forefront of our industry. Although the average customer may not be familiar with the complexities of making storage units in Cape Town, we are experts in this field.
Our knowledge and expertise helped us make improvements in the self-storage space, using the latest advancements in technology to our advantage. Here are some of the top benefits you can expect when choosing our units
Guaranteed security
We use the latest technology to ensure safety and security is guaranteed to each and every one of our customers. Apart from cameras, alarm systems, and other security equipment, we also have personnel that look after the facility non-stop.
Cost-effective
If you search for "self-storage units near me" online, you'll likely find several companies offering them. However, what sets us apart from our competitors is that our rates are among the lowest in Cape Town.
Temporary storage
Do you need to relocate your office or renovate your home? If so, you probably need a place where you can store your things in the meantime. Our units are the perfect solution for any person that needs short-term self-storage.
Special offers
We are thankful for every new person that signs up for our services, which is why we give back to our customers whenever we can with our special offers.
How it works
Most people that live in Cape Town and search for self-storage near me come across our company. In case you decide that you want to use our storage units, you'll be able to book it on our website. Simply request a quote and follow these steps to secure the perfect self-storage unit for you:

You will first need to let us know your name, phone number, email address, and street address.

After you fill in the required information, we'll help you through the process to find the perfect unit for your needs. You'll have to pick a storage unit size. Sizes range from small to extra-large. Make sure you carefully analyze your needs before picking a size.

Select a payment method and time period for which you'll need self-storage. You can pay with cash, via PayPal, or with VoguePay. If you'd like to know more about the payment process, our customer support will be happy to guide you through it.
After you create a booking request for self-storage in Cape Town, we will let you know whether we have it available. If there aren't any free units matching your requirements, we'll contact you as soon as one becomes available.