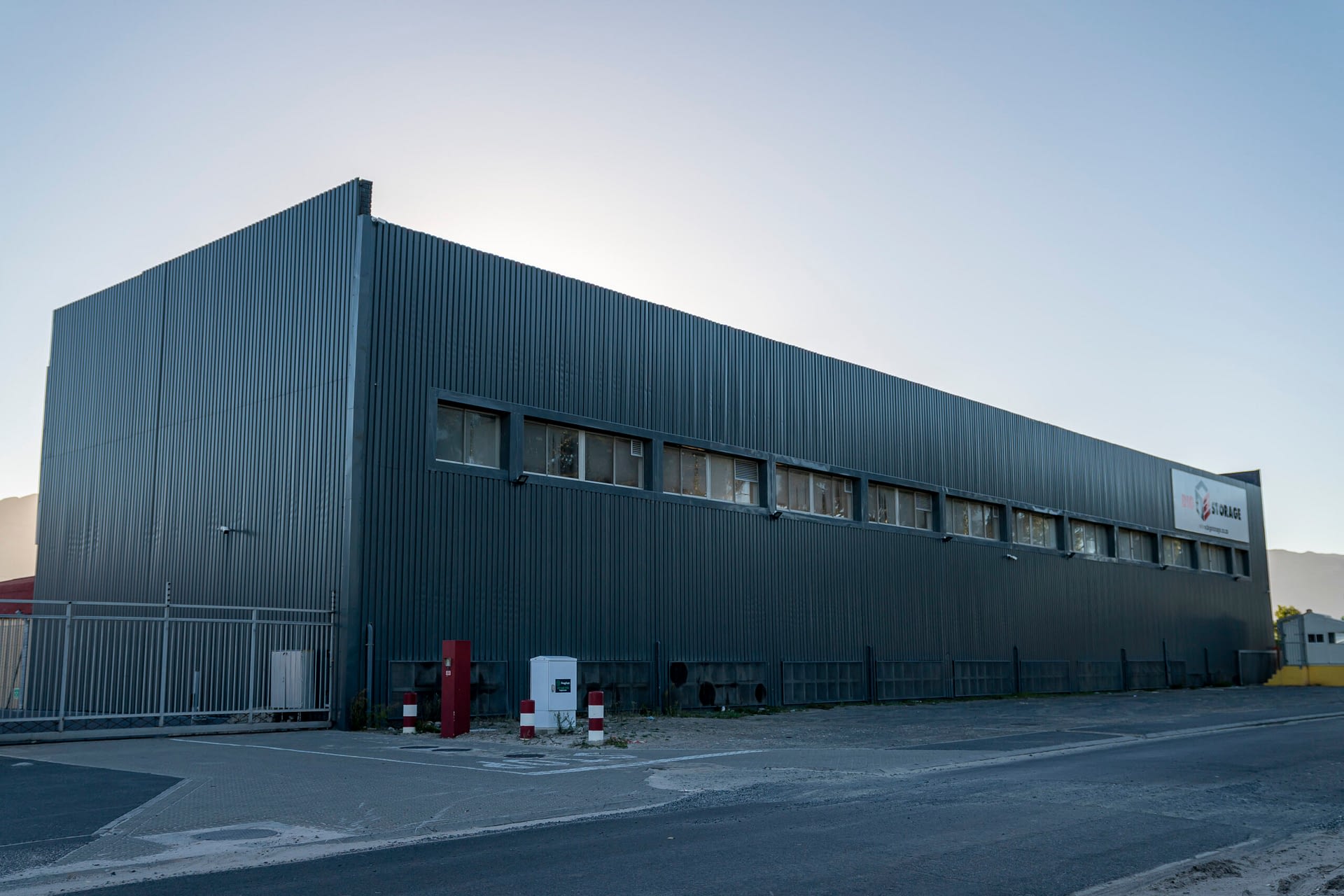 Flexible Storage Facilities in Cape Town
Among the most cost-effective and high-quality storage companies in Cape Town, we provide state-of-the-art storage solutions to many businesses and individuals. We have many different storage units available to ensure each client finds a space that fits their needs perfectly.
We spent a lot of time planning and developing our storage facilities in Cape Town. As a company with a strong and dedicated workforce, we managed to identify what was missing in our industry and bring the latest advancements in technology to our customers.
Today, we're proud to have modern and secure storage units that many people use for both short- and long-term purposes. The Big Storage Company is all about providing the best customer experience to any person that books one of our units. Read on to find out more about our storage facilities in Cape Town.
The types of storage units we offer
There are two types of storage units available to our customers. The Big Storage Company has both bulk storage and self-storage solutions. Here is some more information about each of these units:

Bulk storage – Bulk storage units were created with businesses in mind. In case you have a company that requires pallet storage, this is the perfect solution for you. Know that your items will be protected by security personnel and monitoring systems every minute of every day.

Self-storage – Self-storage is an amazing solution in case you need a place to store furniture, clothing, business documents, office equipment, marketing materials, and so on. With self-storage units, you'll be able to easily store your possessions in a safe and temperature-controlled space.
Why should you use our storage facilities in Cape Town?
There are companies that provide storage in Cape Town, but none of them can match the facilities we have. When we started The Big Storage Company, we vowed to help make moving and storing items easy for our customers. Because of this decision, our company has thought long and hard about how we can raise the bar in our industry.
Our commitment to excellence has made it imperative for us to help customers at every step of the way. From transportation to packaging, we have you covered. Regardless if you need file boxes or bubble wrap, you can count on us. Here are some of the reasons people come to us for storage in Cape Town:
Security – The last thing you want to find out is that one of your items got stolen from a storage facility. This is something that has never happened at The Big Storage Company. Security is our top priority, and we employ personnel that look after units non-stop. Along with strategically placed security cameras, alarm systems, and other equipment, you can rest assured that your items will remain safe at all times.
Affordable pricing – Regardless if you're looking for storage facilities in Cape Town for your business or personal needs, our units are priced below the industry standard. You can get a free quote by booking a unit online.
Flexibility – Sometimes, most of our units are booked in advance. However, we're committed to helping our customers even if the type of unit they requested is unavailable. You should always feel free to contact us to discuss available options. We're confident that we can come to an agreement if you simply send us an email.
Temporary storage – Most of our customers use our storage facilities in Cape Town for at least a few months. Nevertheless, we also offer short-term solutions for people that are moving to another house or office space.
Special offers – Not only do we charge below the industry standard, but we also constantly have special offers available to our customers. Sometimes, you'll get a discount on your lease. At other times, you may get a month of storage for free. As long as you use our services, expect to receive a lot of great offers.
When you're ready to move in your items, give our executive a call and we'll provide you with transportation. It's important to mention that there are restricted items that you can't store in our facilities. These include weapons and any types of illegal materials.
How to book a storage unit online?
Are you in Cape Town and searching for storage facilities near me? In case you're looking for a modern solution with guaranteed security around the clock, you should book a unit on our website. The process of booking a storage unit is incredibly simple:

The first step is to provide us with some personal information, including your name, email address, and phone number.

The second step involves choosing the storage unit size, which ranges from small to extra-large. Feel free to get in touch with us if you're not sure which size would be perfect for you.

Choose a payment method from the dropdown. We accept cash payments, as well as PayPal and VoguePay transfers.

Choose the time period for which you want to book one of our storage facilities in Cape Town.
After you submit your request, we'll inform you about the availability and let you know the price. In case you have any additional questions or want to change your booking information, make sure you contact us.