As homes are becoming smaller, organizing your space may seem like a challenge. Fortunately, there are some inexpensive DIY storage ideas for small homes.
Here, we bring you some easy-to-do homemade storage ideas. Let's take a look:
11 Homemade storage ideas:
Here are some innovative home storage ideas DIY to keep your stuff organized:
1. Cabinet Rollouts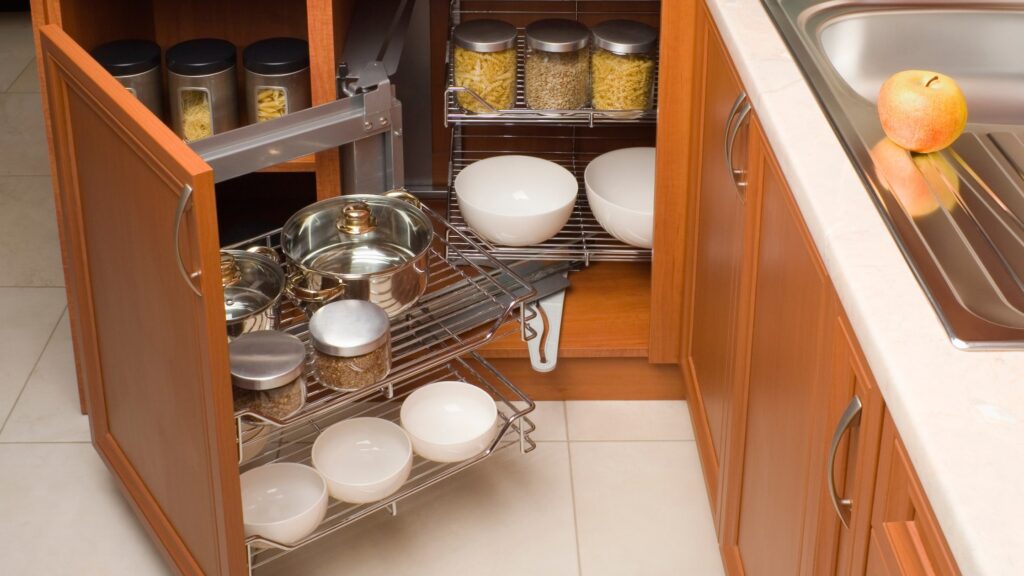 Cabinet rollouts solve the problem of getting down on your knees to find needed items. This easy DIY storage solution is back-friendly and frustration-free. You can retrofit nearly any base cabinet with rollouts. The best part is that they work better than many factory-built units.
2. Get a Glass Shower Shelf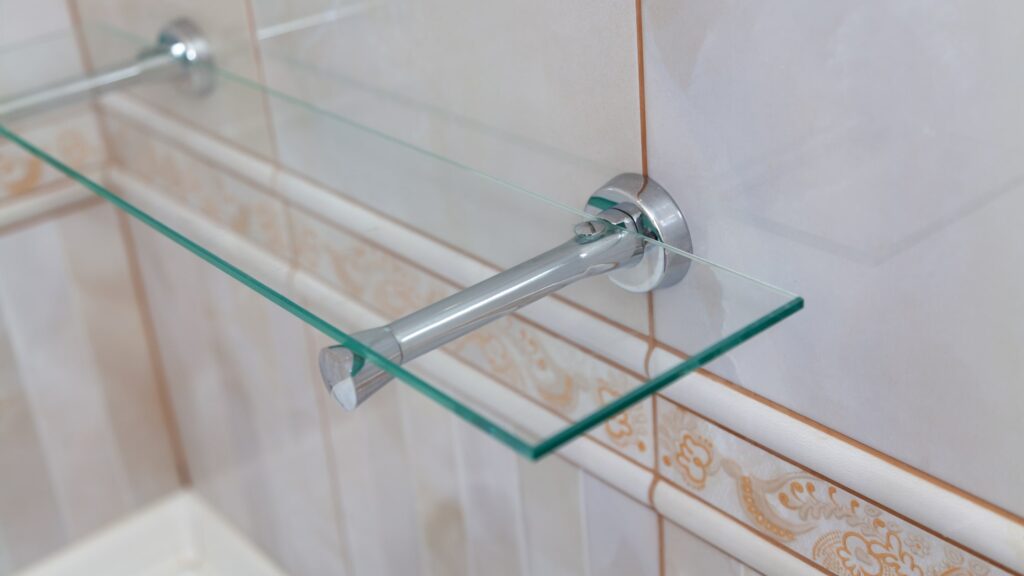 Hang a tempered safety glass shelf in your bathroom to organize your shampoo and conditioner bottles. This DIY bathroom storage idea just needs a glass shelf and two screws. You can also use toggle bolts to anchor the brackets.
3. Use Nook Shelves in your Closet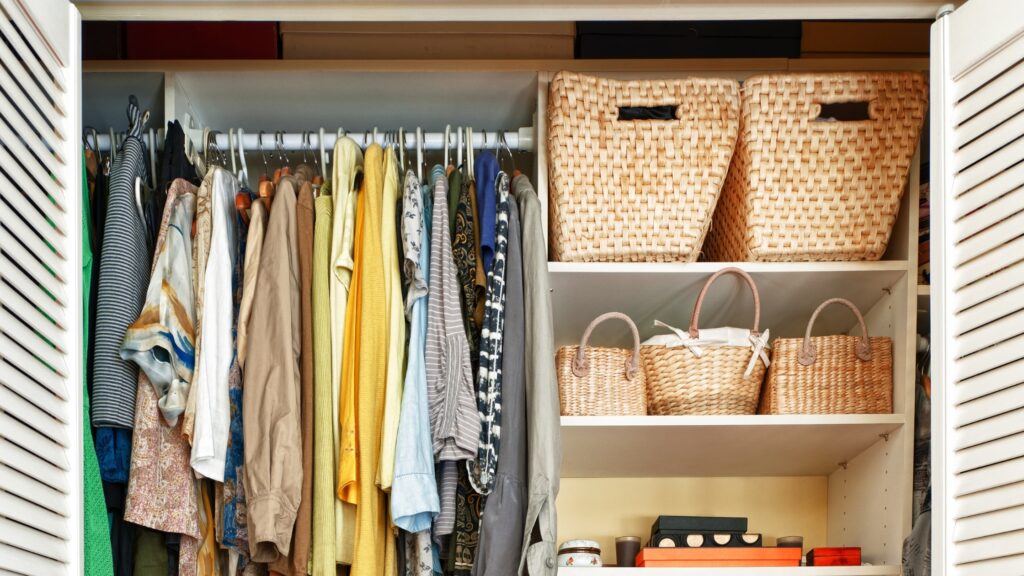 Recessed space at the end of your closet can be utilized to maximize the available space. Simply install wire shelving that will hold blankets, bedding, towels, or other textiles in your home. Measure the depth and width of the space to get shelves of an accurate length.
4. Create Work Wall Storage
Utilize an empty wall by turning it into a workstation with a few add-ons. Cover the top half with stick-on cork tiles, which serve as a pinboard. Delineate zones using colored tapes. You can also install DIY photo ledges and add a hanging rail system beneath the cork tiles.
5. Craft Supply Storage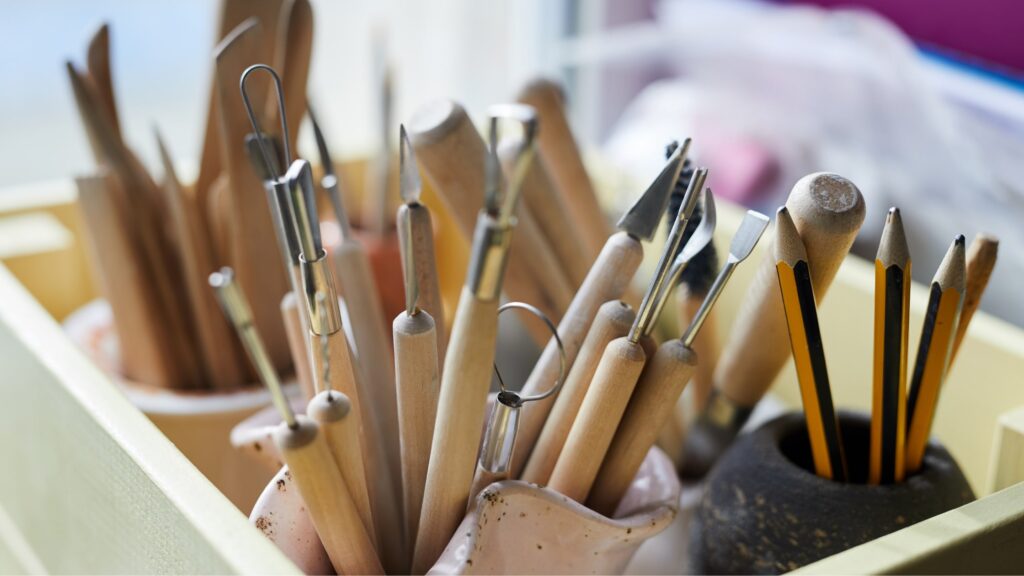 Repurpose any cleaning caddy to store your pens and pencils. To make it, you've to paint a cleaning caddy in your favorite color. Now, fill it with Mason jars for a portable crafts station.
6. Build Behind-the-Door Shelves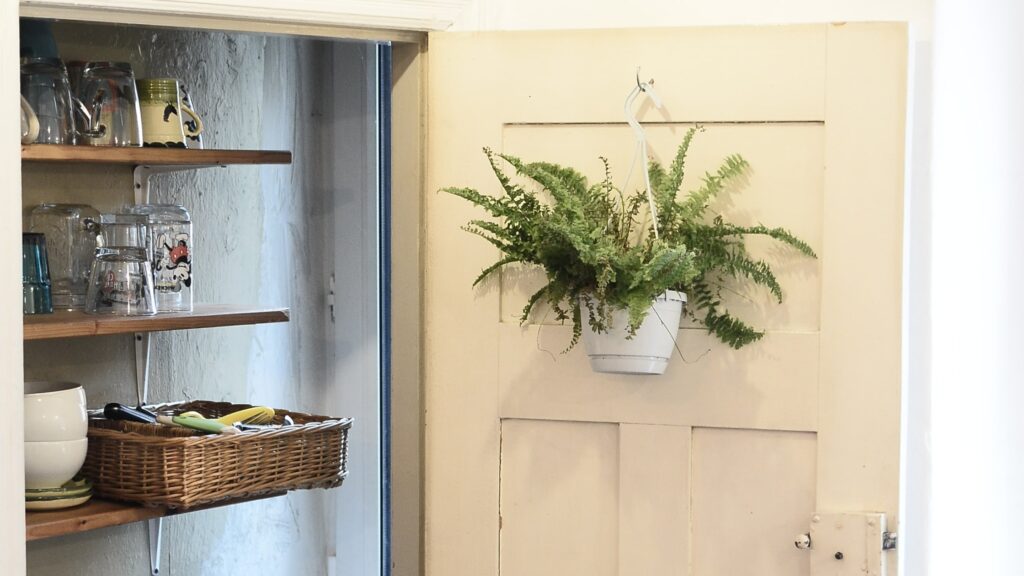 Utilize the space behind your doors. DIY shallow shelves to mount to the wall. Locate the studs, drill needed clearance holes, and screw the shelves using wood screws.
7. Use Multi-Purpose Cubbies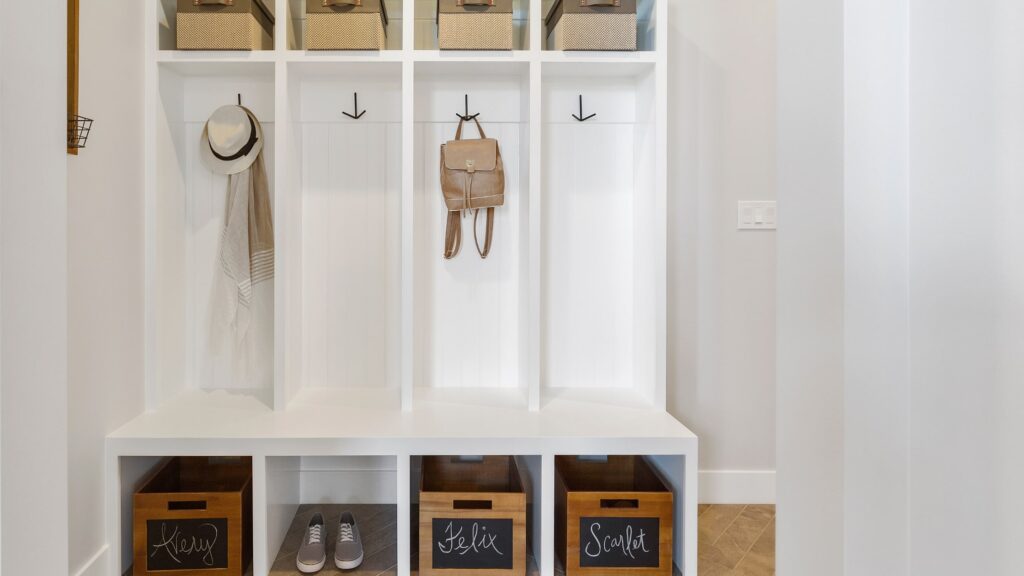 Use DIY cubbies to store your shoes and backpacks in a mudroom. You can also use these cubbies to store books, toys, and pet supplies. The best part is that you can easily move these wheeled cubbies as and when needed.
8. Coffee Can Bag Dispenser
Plastic grocery bags are useful but can be difficult to store properly. So, turn your empty coffee into a handy bag dispenser. Simply cut an X-shaped slit in the lid's center using a kitchen knife. Decorate the canister with stick-on letters or in any way you want.
9. DIY a DVD Wall Cabinet
Don't let your DVDs get scattered all over your space. DIY as a DVD wall cabinet on an empty wall to keep your possessions organized. This will hold your collection and put them in one place on the wall.
10. Organize Your Entryway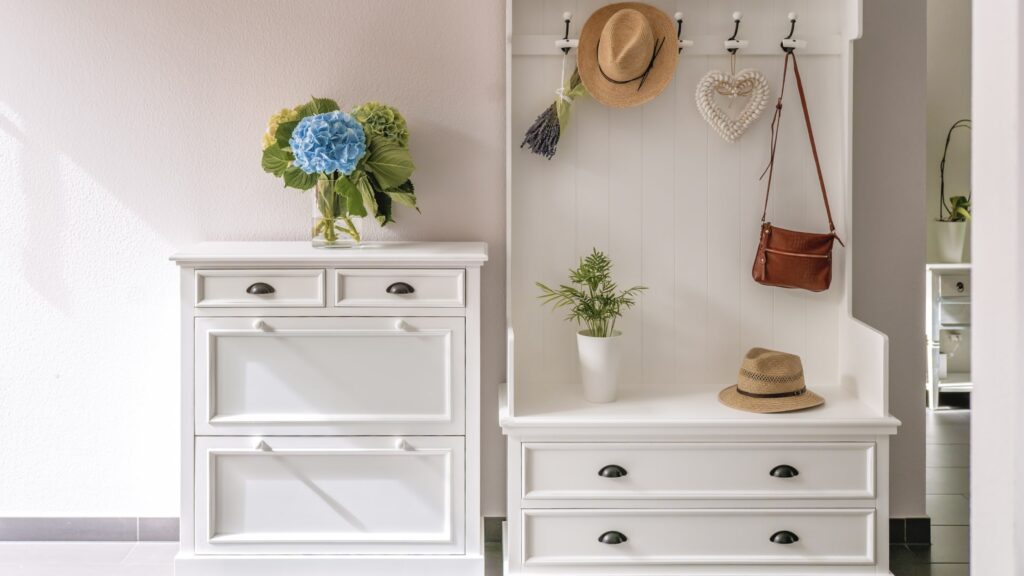 Get a fits-anywhere storage station for storing your essentials near the door. Place a divided bin on the wall, and install some sturdy hooks for nuts, bags, and coats.
Use small hooks for hanging large binder clips for document organization. Place a large box below the installation for storing other items.
11. PVC Desk Organizer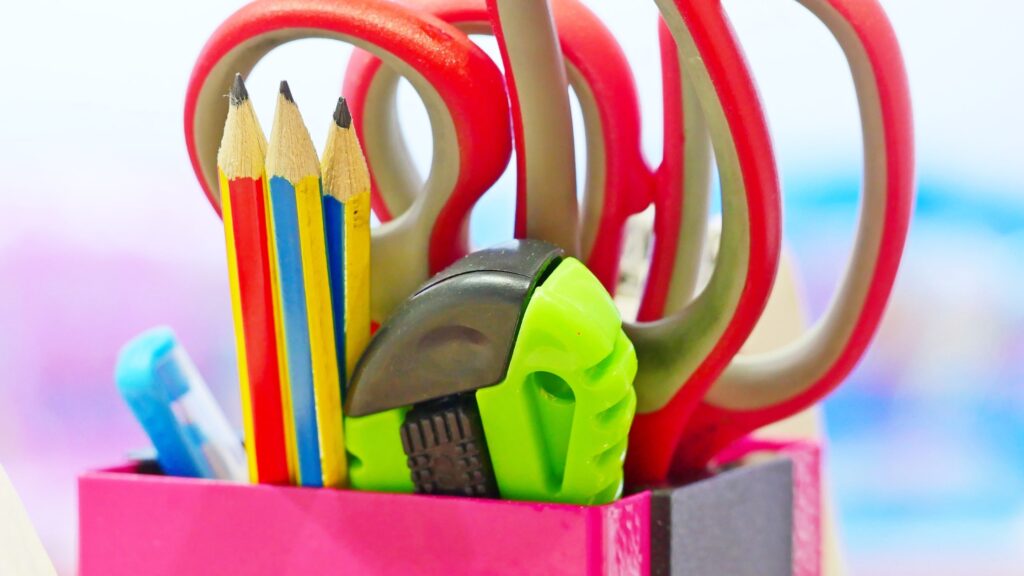 Create a DIY office supply holder to tame an untidy desk that has compartments for pencils, pens, clips, scissors, pushpins, etc. Though it may look expensive, you can make it from an inexpensive PVC pipe.
Did we miss anything? We'd love to hear from you.